We take our responsibility
Snack Connection tries to contribute to a healthy and sustainable society together with her clients and suppliers. We take our responsibility and during the past few years we took several necessary steps in this area.
UTZ
Snack Connection has an UTZ mass balance certification and is able to supply chocolate and hazelnuts with the UTZ certified mark (on request). UTZ stands for sustainable farming with better opportunities for farmers, their families and our planet. The UTZ program enables farmers to get better harvests, a better income, better prospects and to take better care of their children and the environment.
Fairtrade
Snack Connection is certified to supply Fairtade products. The Fairtrade Max Havelaar mark guarantees that products comply with the standards for fair trade. Farmers and growers get a fair reward for their work, a healthy working environment and social rights and security.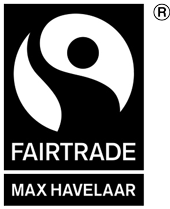 Organic
Organic is a legally protected term. A product may only be called organic if the production process complies with legal regulations. The European government determines these rules, organic entrepreneurs have to comply with these and in the Netherlands control authority Skal biocontrole monitors compliance. This way, the consumer can be sure that an organic product really is organic.
Since the 26th of April 2017 Snack Connection is a certified organic company and is now allowed to supply organic products.